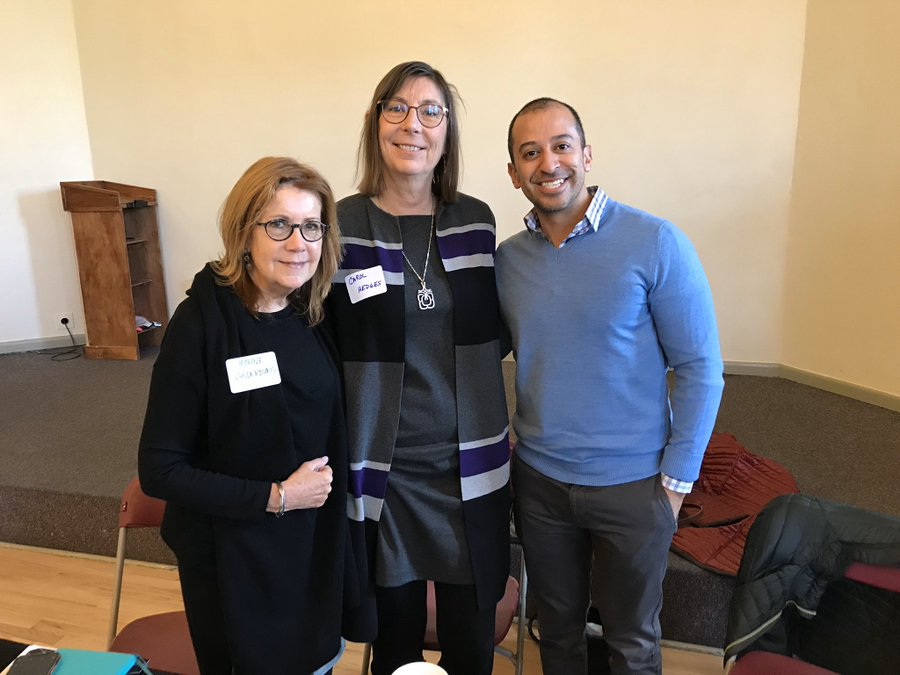 How we see the world matters. Narratives, which are the underlying themes that hold together the stories we tell to make sense of our worlds, shape what possibilities are possible. According to the Narrative Initiative, narrative change strategy is everything from articulating both the new narrative you're working to shift to and the existing, dominant one you're trying to shift away from to translating the new narrative for many different audiences and driving narrative interventions to ensure the new narratives are put into practice and adopted widely.
During our January Social Innovators Breakfast, we had the opportunity to learn from three great organizations about how they used narrative change strategy in coalitions made up of representatives from diverse issues and how sectors aligned around the need to shift deep narratives. They shared their experiences and learnings of using narrative change to frame their issues and how they have worked cross-collaboratively to advance change. The panelist included:
Daniel Ramos is the Executive Director at One Colorado the state's leading advocacy organization dedicated to advancing equality for lesbian, gay, bisexual, transgender, and queer (LGBTQ) Coloradans and their families.
Carol Hedges is the Executive Director at the Colorado Fiscal Institute which provides credible, independent and accessible information and analysis of fiscal and economic issues facing Colorado.
Janine Vanderburg is the Director and Chief Catalyst for Changing the Narrative Colorado a campaign to change the way people think, talk and act about aging, older people and ageism.
The panelists shared what brought them into the narrative change space, talked about how narrative change has evolved their work, and gave advice on things to keep in mind when doing narrative change work. We are grateful to our three panelist and we a sharing a reflection of learnings we gathered from these organizations that you can use if you are thinking about using narrative change as a strategy.  We learned:
Shared values are key for narrative change – find out what it is that your target audience values and how they view those values.
Identify shared language and terms – use consistent and shared language as you talk about your issue and the change you want to achieve.
Expect resistance – some people are just not ready to take on the work or do not want the current narrative to change.
Respect each individual's journey and pace – keep in mind that everyone has their own unique personal experiences that they bring and sped at which they are ready for change.
Patience is essential – change does not occur immediately, so be patient and acknowledge that people will get there in their own way.
Be open to working outside of your mission/frame – everything will not always be aligned, so be willing to stretch your organization and understanding of how to achieve the change you want.
Keep equity an overarching theme – if we want to change the current systems, we must keep in mind whose current narrative we are operating under.
Listen – not one size fits all, be willing to sit and listen instead of automatically responding and remember there might be a need to take a risk for all audiences not just the ones that fit your frame.
If you would like to explore Narrative Change further, please visit the Narrative Initiative for great resources and case studies.
Spark Insight Partners works to help initiatives, organizations and communities tackle complex social problems. We are passionate about bringing a systems lens to all of our work and often share resources and ideas for how to find and act on leverage points to help drive social change. We have the tools and years of experience to help guide you through strategic planning and learning cycles, no matter where you are in your journey.
Is there a topic you would like to see us explore in this blog? Tell us in the comments! Stay up to date on Spark latest news by following us on social media and subscribe to our newsletter today!